It is used for filling and repairing various structural breaks in wall decoration and joints, holes and unevenness between gypsum boards, plywood and fireproof boards, for levelling large areas of walls, and for correcting vertical and horizontal corners of yin and yang. Widely used in the construction industry, bridge building, tunnel construction, roads, wall repair, road repair, etc.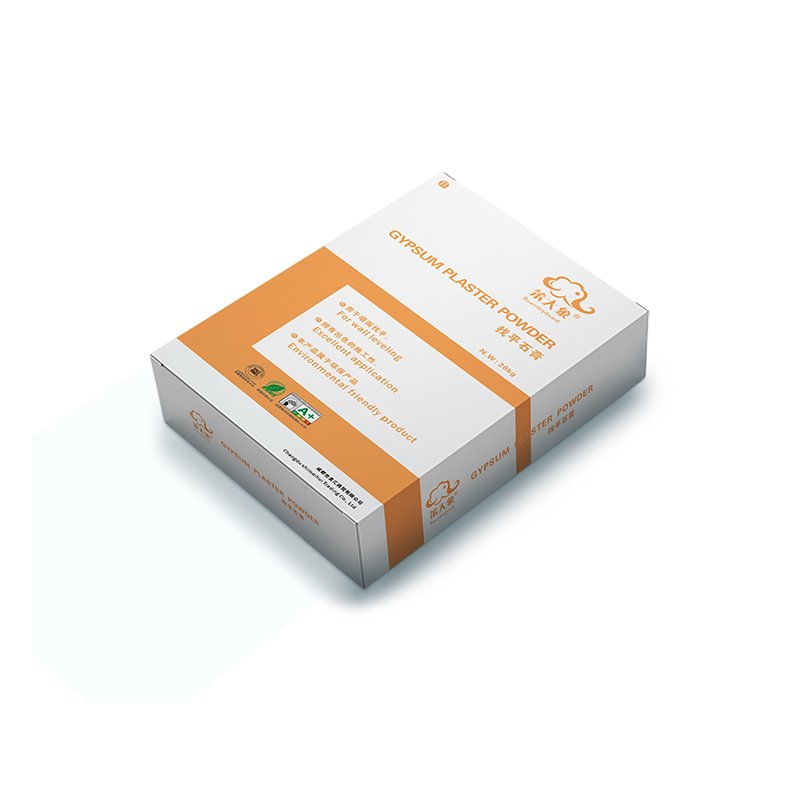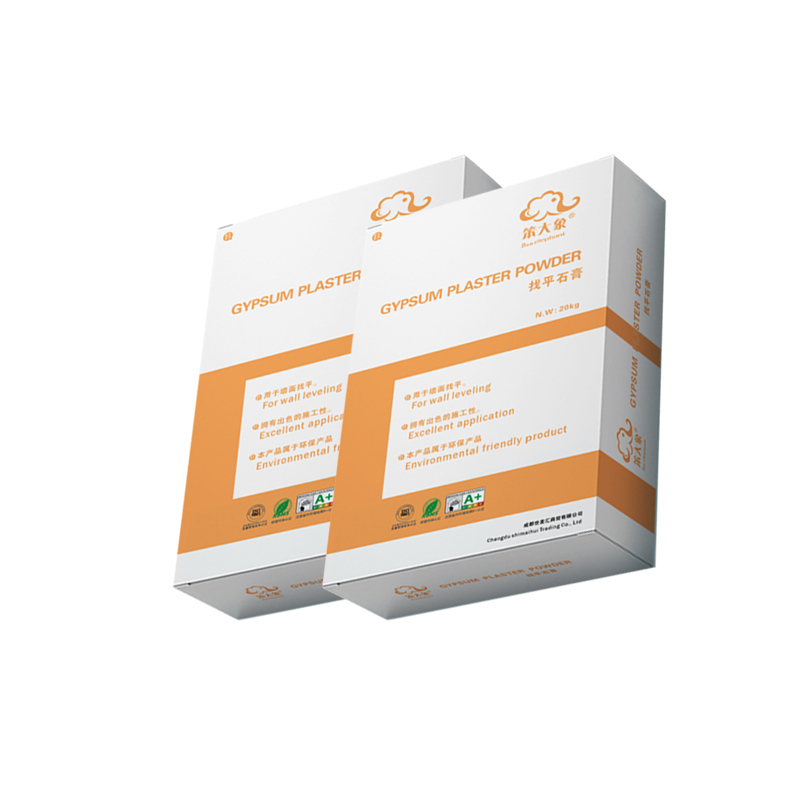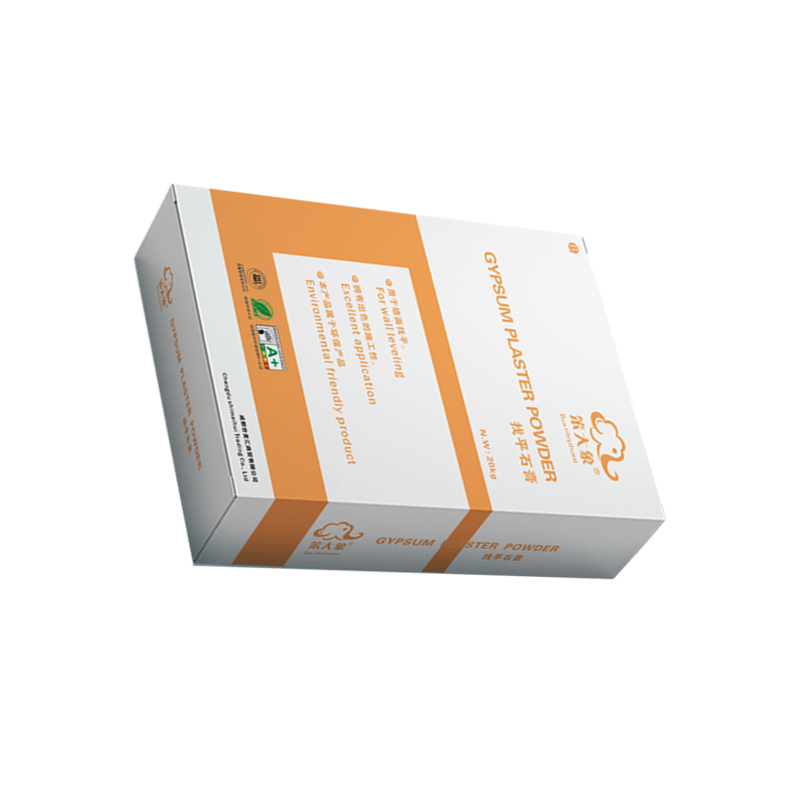 Levelling plaster is the use of natural gypsum, organic gelling materials supplemented by high-quality environmentally friendly additives mixed from the wall base plaster, we can directly use levelling plaster for wall rough levelling, levelling plaster word scraping thickness between 3-10mm, plaster has both early strength, fast hard, fire, noise, insulation and other characteristics of building plaster, but also has easy to build, good filler, higher strength, no air knocking, no cracking and other advantages.
Method of use:Clean water and bucket shall be prepared before construction. The water:product ratio is 0.35-0.38:1 (mass ratio). Add a proper amount of clean water into the bucket, slowly add the product, and use an electric mixer to stir for 2-3 minutes until it is uniformly mixed.
Caution: The mixed product shall be used within 60 minutes. If the product has been solidified When the construction time is too long, please clean the bucket and add new product then mix again for construction.It is forbidden to add water to the solidified product for mixing and reuse.The thickness of single batch scraping is 3mm-10mm, and the wall is uneven and the gap exceeds 10mm, the scraping process will need to be repeated for twice or more.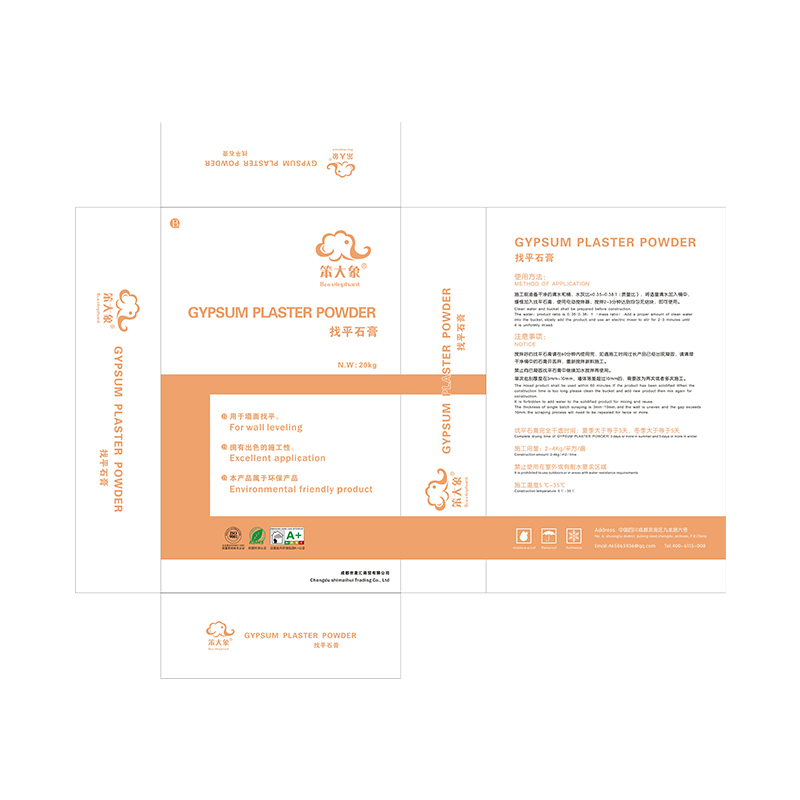 Chengdu Shimaihui Trading Co., Ltd. was established in 2000, we have established more than 300 sales outlets in the province based on the quality of our products and have accumulated a wealth of industry sales experience and a lot of customer feedback and other first-hand information. We have established long-term and stable cooperation with large decoration companies such as Chuanhao and Long Yi, and domestic famous properties such as: Global Centre, Heron Island International, Zhonghai City, Zhonghai International, Vanke Real Estate, Evergrande Real Estate, Believe Real Estate, Zhujiang International, Jinlin Peninsula, Cao Tang Spring, Lu Shan International, etc. We have a professional sales team and after-sales service system, and our core production and sales staff have an average of over 10 years of experience in the industry. We are able to provide our customers with not only quality products, but also a full range of worry-free professional services. After more than ten years in the market, our efforts have been rewarded with accolades. We have been listed by China Quality Miles as a quality and service complaint-free product, a quality and service reputation AAA grade enterprise, a consumer satisfaction product, a green building material product, and a continuous national testing standard product, among many other awards. Cooperating with European standard building materials, we have gradually established a perfect ecological network for the distribution of auxiliary materials in the Chengdu area. Entering the engineering market, we form strategic partners with design institutes and public decoration companies, and cooperate deeply to develop better quality, more environmentally friendly and healthier products.
Tang Ying
2262454565@qq.com
Disclaimer: This article is reproduced from other media. The purpose of reprinting is to convey more information. It does not mean that this website agrees with its views and is responsible for its authenticity, and does not bear any legal responsibility. All resources on this site are collected on the Internet. The purpose of sharing is for everyone's learning and reference only. If there is copyright or intellectual property infringement, please leave us a message.